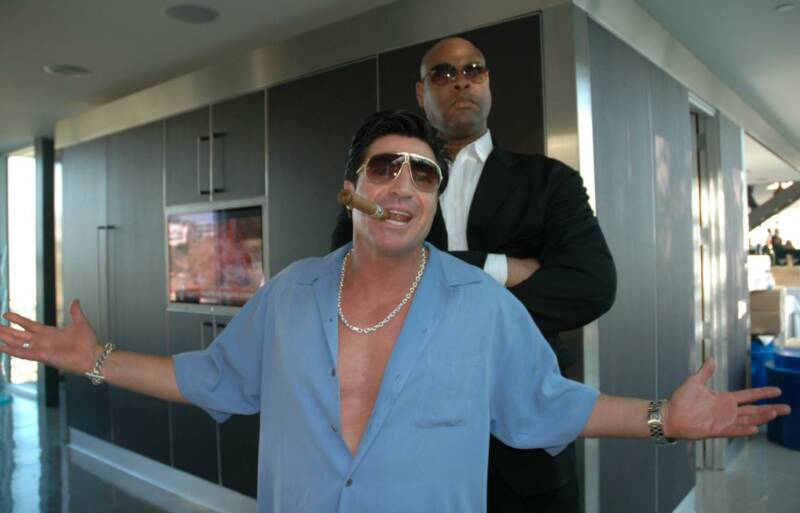 So, I see from Mike Filsaime that the notorious "Rich Jerk" (TM) is throwing a party for charity in August at - ta dah! - the Playboy Mansion in Beverly Hills. All the top names are falling over themselves to be there, frantically reminding us that they are going there for the charity, not the Bunnies.

I (Jamie) have actually been to the Playboy Mansion, many years ago, watched a movie in the inhouse theater, sat next to actor Robert Culp of "I Spy" fame at dinner, saw the toy-filled pool in the infamous "Grotto" and checked out the live flamingos on the lawn. I was most impressed by the live flamingos. Heff's very short.

It was nice to see how the other side lives. I'm sure the guys will have a blast.